Here are a few Images from our Tinting & Toning workshop held last July, The Color of Salt. During the workshop, we found a 35mm black & white print which was used to test out tinting & toning work-flows. This was done by sampling strips from the film (roughly 12 frames per strip) and than using them to experiment with the solutions to find a "good" toning procedure. This is because every emulsion will react differently to tinters and toners, necessitating the need to experiment with and study the films reactions before defining a procedure.
After experimenting with the solutions and testing different techniques, participants were than allowed to tone a full reel (about 50 feet) of a scene. These scenes we're than spliced back together and projected on 35mm for the entire group. Below are some images from that reel and test strips as well as the fully composed transfer of the toned work.
Thanks to everyone who participated in this workshop!
(Note: Many of these images contained multiple tones that simply could not been draw out from their digital re-productions, necessitating film projection as the best possible form of presentation.)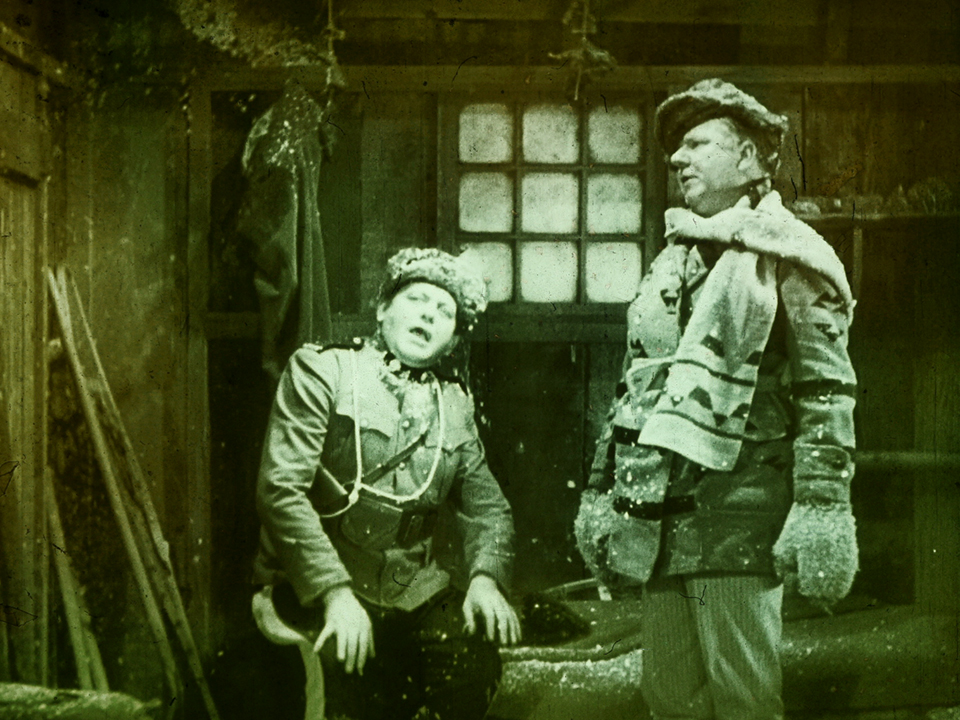 [
You can download this video here for a full analysis at 720p. Simply Right Click and Save link As
]
(Note: because the 35mm print was old and in-properly stored before we found it, there was some difficulties both projecting and transferring the film — at one point, the film was actually split in half during our transfer, leaving only half the frame registered.)
http://www.processreversal.org/wp-content/uploads/2013/04/Toning_Blog_Feature-1.jpg
1276
3830
Process Reversal
http://www.processreversal.org/wp-content/uploads/2016/10/black_tranparency_340_40boundry-300x300.png
Process Reversal
2013-04-01 13:16:48
2013-04-01 21:05:13
Images from the Color of Salt