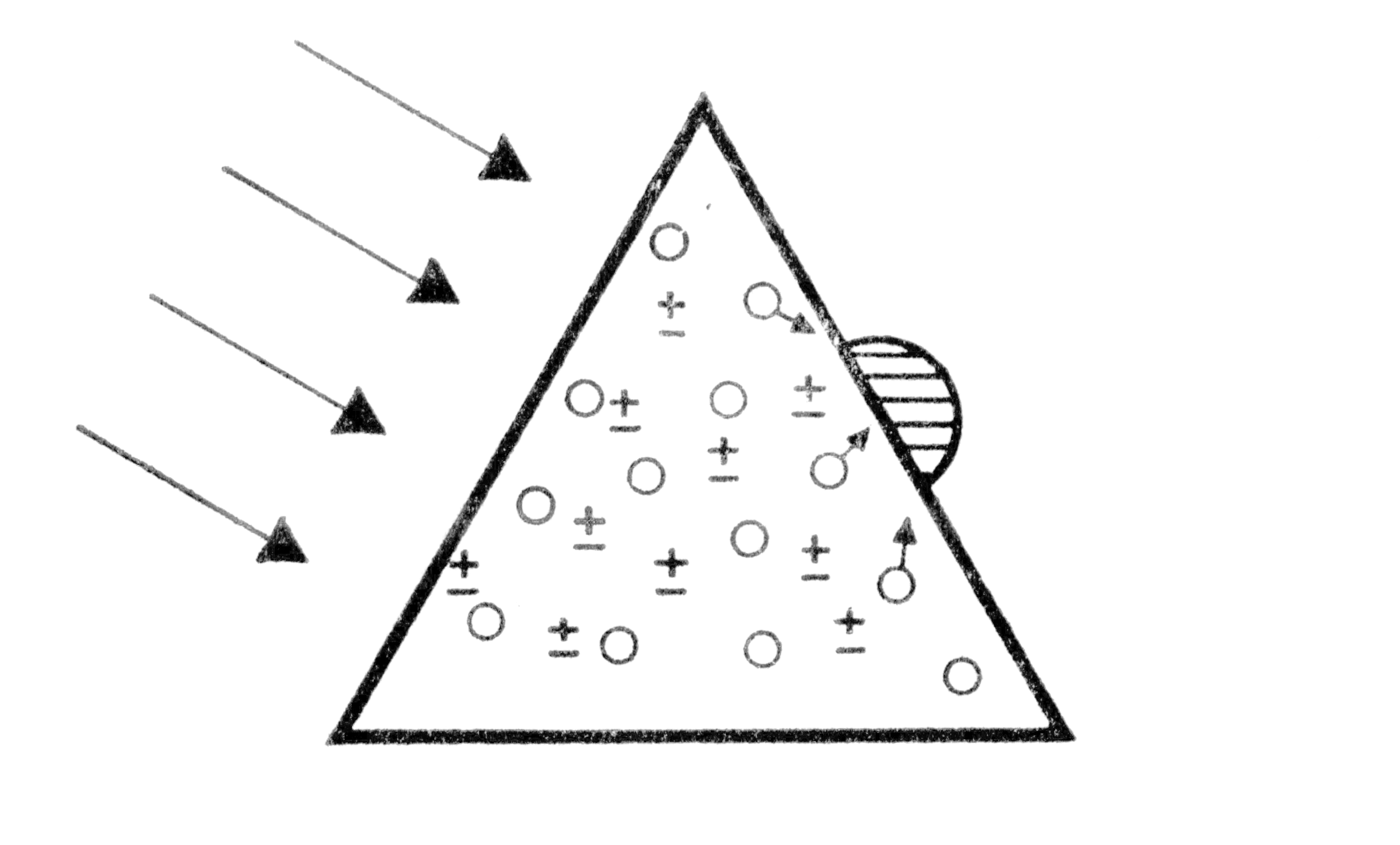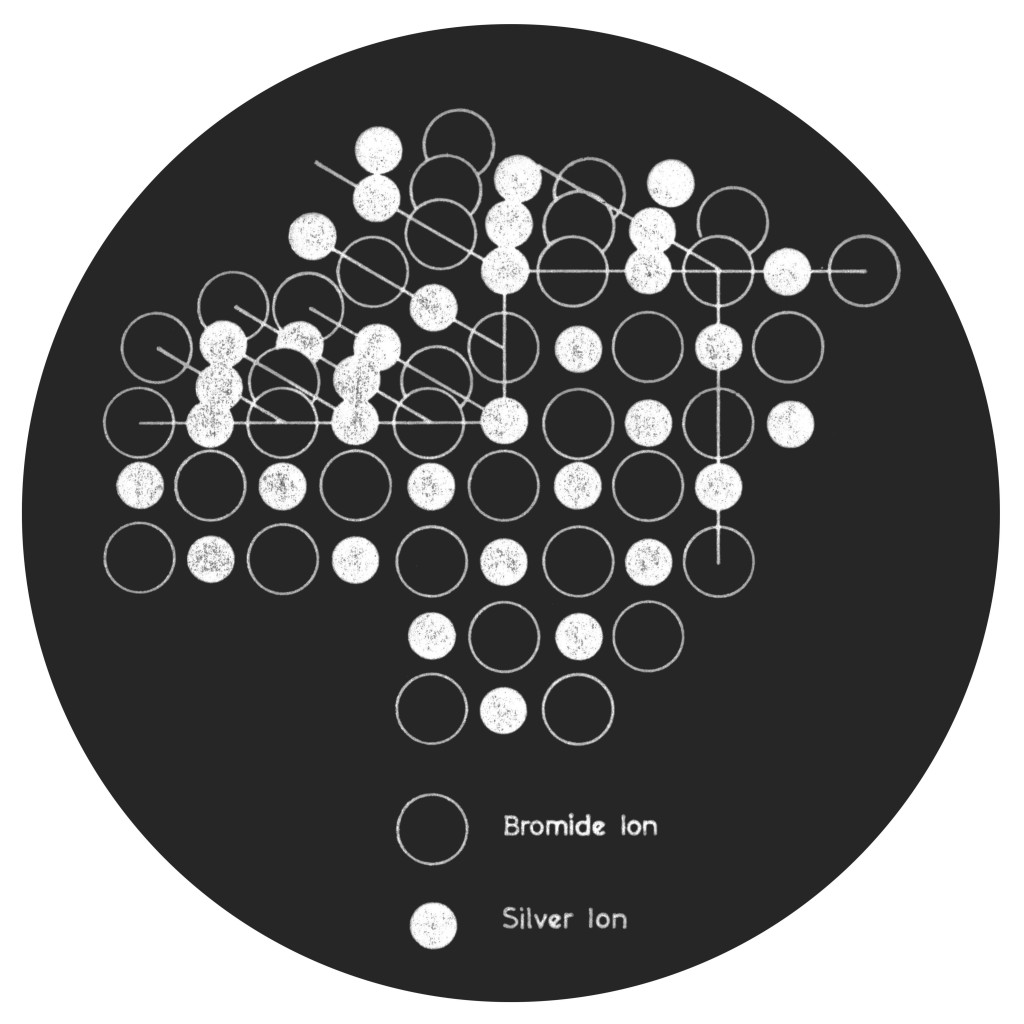 "The photosensitive material is formed of a multitude of silver halide crystals, suspended in gelatin, without which we would not be able to record a latent image and amplify it accordingly in the reduction of the material.
These crystals are produced by the electrovalent bonding of silver ions and halogen cations (e.g. bromide, chloride, iodide, etc.) wherein the ions sequentially architect themselves into an electrically neutral, cubic lattice structure.
Of important note, however, is the apparent lack of photo sensitivity within a perfect, silver halide crystal. Rather, it appears that the crystals photo-mechanical properties rely on the formation of defects within the lattice — particularly, the Frenkel defect.
A Frenkel defect is a fault within the crystal wherein an ion is omitted from its usual position in the lattice and, in order to maintain electrical neutrality, placed in a non-lattice, interstitial position."
* * *
Frenkel Defects is a traveling film series that aims to explore what it means to work in — and exhibit on — photochemical film today by examining works from artists operating specifically in this practice. Often, this involves getting their hands dirty at every stage of the process: from optical effects to photo-processing, editing and contact printing, optical sound recording, and even the creation of the photosensitive emulsion itself… As a result (and as suggested by the series' title), creative aberrations make their way into the standard photochemical process, giving birth to a new, textural aesthetic that plays out on the surface of the film strip. More than ever before, film reminds us of its physicality, giving a new sense to Andrei Tarkovsky's idea of "sculpting in time."
Edition I [North America – Fall, 2013]
A short program of 16mm film works from the Process Reversal Collective and other artist-run film groups including L'Abominable (Paris, France), The Double Negative Collective (Montreal, QC), Cherry Kino (Leeds, UK) and The Handmade Film Institute (Boulder, CO). Filmmakers including Sarah Biagini, Andrew Busti, Taylor Dunne, Nicolas Rey, Kevin Rice, Robert Schaller, Martha Jurksaitis & Philippe Leonard.
Kabane77, Montreal, QC [23 AUG 2013]
TIE Alternative Measures, Colorado Springs, CO [22 NOV 2013]
Edition II [Europe – Fall, 2014]
Zumzeig Cinema, Barcelona, España [18 SEPT 2014] (Visionary Film link)
ANALOGICA, Auer/Ora, Italia [27 SEPT 2014]
Filmkoop Wien, Wien, Österreich [1 OCT 2014]
West Germany, Berlin, Deutschland [4 OCT 2014]
WORM, Rotterdam, Nederland [17 OCT 2014]
NDSM Treehouse, Amsterdam, Nederland [22 OCT 2014]
Le Cinématographe, Nantes, France [6 NOV 2014] (alternate link)
L'Etna, Paris, France [12 NOV 2014]
no.w.here, London, United Kingdom [19 NOV 2014]
Studenski centar, Zagreb, Hrvatska [26 NOV 2014]
Unza!, Milano, Italia [8 DEC 2014]
Atelier MTK, Grenoble, France [10 DEC 2014]
Frenkel Defects III [North America – Fall, 2015]
Frenkel Defects III features two, 70-minute programs of rare and diverse works, nearly all of which originate outside North America. Almost all of these films were produced with the help of artist-run film labs — collectively-run organizations dedicated to facilitating artists' working in photochemical film — including LaborBerlin (Berlin), L'Abominable (Paris) and Filmwerkplaats (Rotterdam). View the press release here…
Detroit, Michigan with Mothlight Microcinema
London, Ontario with LOMAA
Toronto, Ontario with Regional Support Network
Buffalo, New York with Sugar City
Boston, Massachusetts with Balagan Films
Providence, Rhode Island with AS220
New York, New York
Baltimore, Maryland with Sight Unseen
Washington, DC
Durham, North Carolina with Unexposed Durham
Asheville, North Carolina
Atlanta, Georgia with EYEDRUM
Denver, Colorado
Albuquerque, New Mexico
Los Angeles, California with Echo Park Film Center
San Fransisco, California
Oakland, California with Black Hole Cinematheque
San Fransisco, California
Portland, Oregon
Vancouver, British Columbia with IRIS Collective and Cineworks
Seattle, Washington
Milwaukee, Wisconsin with Microlights
Chicago, Illinois