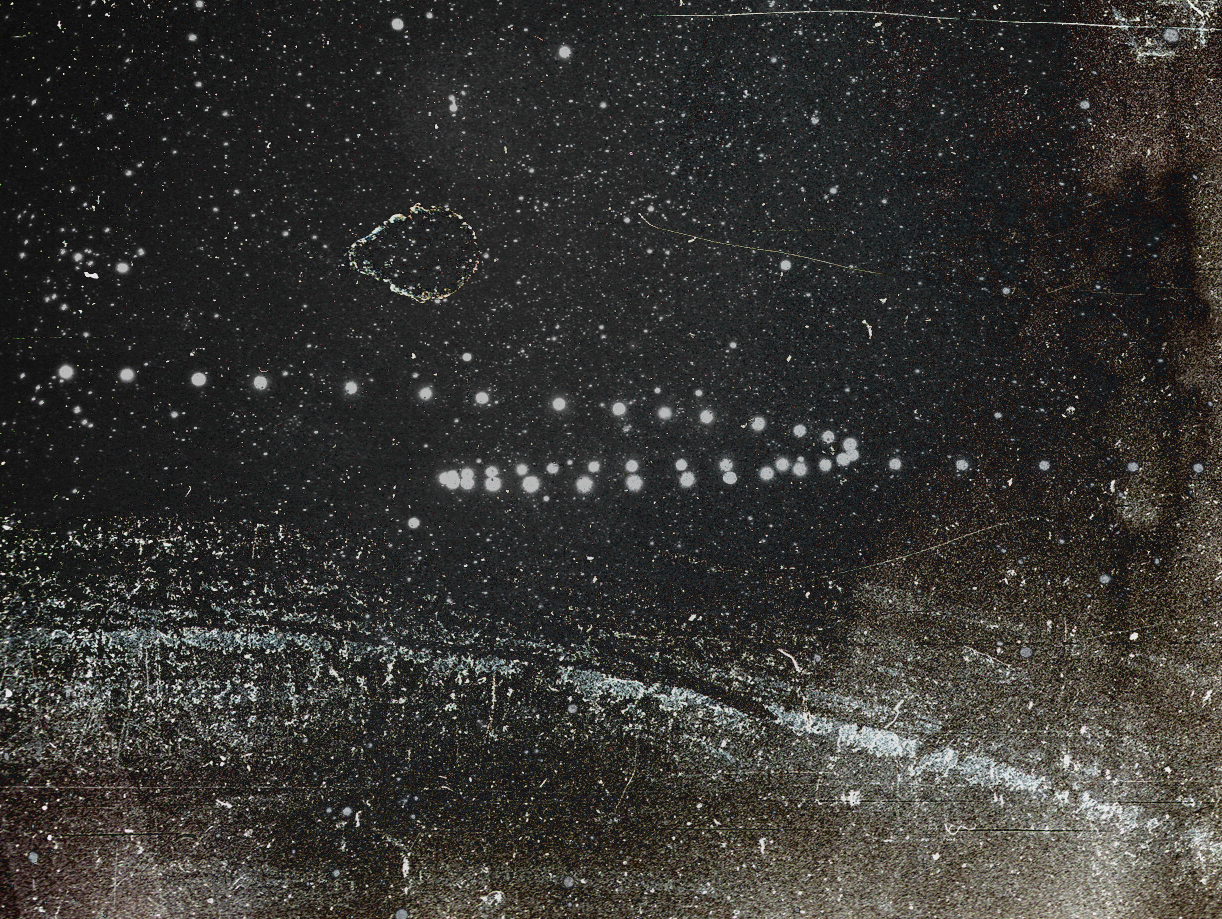 Abstract
Do you ever wake up in the night from dreams of floating through salt prints? Have you ever caught yourself wondering weather you can expose Kodak Tri-X in a cellar…with no lights? Have you ever theorized what would happen if you left your film standing in a developer for 12 hours? or perhaps 12 seconds? Do you regularly find yourself wishing you could print from a negative…with no images on it? or have you ever stopped to ask "where am I and who are all you people?" Than this workshop may be able to help you find the solutions to these and many other questions as we explore life as a silver halide.
In it's essence, this is a workshop that will explore the extremities of black and white motion picture photography, in an attempt to understand the exact nature of working with the silver halide. Topics that will be covered include increasing film speed, pushing and pulling film, controlling density & contrast through various chemical and non-chemical processes and how to effectively execute such procedures before, during and after development…
Produced with the additional support of Silverprint (www.silverprint.co.uk)
Attending the Workshop
This workshop is being produced by no.w.here film lab, and as such all inquiries regarding attendance should be handled through no.w.here:
The date of the workshop is set for January 28th, 2012 between the hours 10:30 AM (GMT) and 6:00 PM (GMT)
Aside from no.w.here's own policies, there are no additional requirements for attending this workshop.
Frequently Asked Questions
Q: I've never worked with motion picture film before. Will that limit my experience?
A: While we don't want to discourage anyone, this workshop will be geared to people who have worked with and processed film again. With that said, if you do have limited experience but are still interested in attending, we will try and accommodate as many questions you have as possible before, during or after the workshop.
Q: I have some film I would like to bring into the workshop to work with. Is this okay?
A: While you can bring film to work with, there is no guarantee that we will be able to get around to processing it. Additionally, there is no guarantee in success of development, particularly as we will be discuss theory primarily.
Q: I would like to travel to attend the workshop, but I'm not certain if I can afford housing accommodations. Do you provide scholarship?
A: Unfortunately, we do not offer scholarship and because this workshop is taking place abroad, we do not have a pool of volunteers to draw from to help with accommodations. Our best suggestion would be to contact no.w.here with any advice and to look into couch surfing.
Q: I missed the opportunity to attend this workshop. Will you be running it again?
A: If the demand exist, absolutely. Send us an email or message requesting it.
Workshop Resources
Copies of these books & articles will be provided during the workshop and can also be secured at various local libraries and on the web:
Developing (C.I. Jacobson)
The Darkroom Cookbook (Steve G Anchell)
The Film Developing Cookbook (Steve G Anchell & Bill Troop)